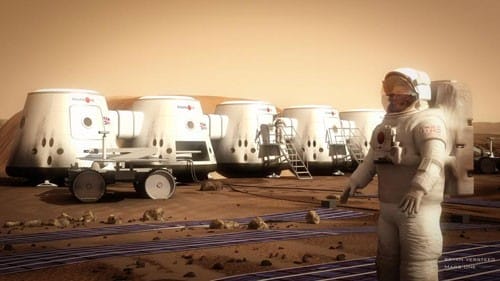 (PCM) Would you sign up for a journey that you knew that you would not survive? It appears that over 200,000 people are ready to make the leap, as that is how many applicants signed up in hopes of taking a one-way trip to Mars in the name of science.
The group of 200,000 applicants has now been narrowed down to just 100 finalists that will make the journey, never to return and start work on building a space colony on the Red Planet. The project was put together by the Dutch non-profit organization Mars One. The 100 finalists will undergo additional testing later this year that includes team building exercises and total isolation and then the group will be narrowed down to just 24 individuals who will ultimately take part in the project.
Of the 24 selected, they will be placed in groups of four and then launched one by one to Mars every two years beginning in the year 2024. The journey to Mars will take about seven months and according to CNN, with the current technology in place the very first group of explorers would only be able to survive approximately 68 days.
If you are curious about the type of individuals who would apply for such a mission they range anywhere from individuals who may just be completely crazy to scientists and academics and everything in-between. Out of the 100 finalists, which are made up of 50 men and 50 women, 33 of them are American. You can view the entire lists of finalists here!
Facebook Notice for EU! You need to login to view and post FB Comments!