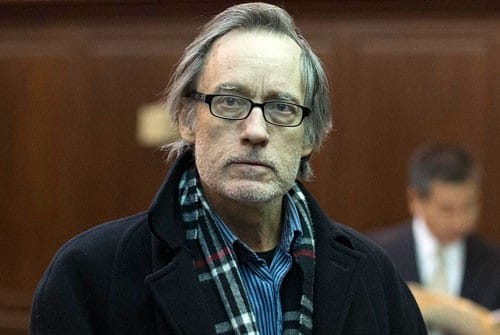 (PCM) A former M.I.T. professor named Joseph Gibbons has recently been charged with several felonies after he allegedly filmed himself robbing banks in both New York and Rhode Island. Gibbons is charged with stealing $1,000 from a bank in Manhattan and then another $3,000 from the bank in Rhode Island.
According to his prison cellmate, Gibbons claimed that he committed the robberies for the sake of art. He said they were not a crime, but rather artwork and that he fancies himself an intellectual. Gibbon's bail is set at $50,000.
According to police reports, Gibbons entered the bank in Manhattan on New Year's Day carrying a video camera and handed a note to the teller which demanded a donation to his church.
In an interview with Big RED & Shiny several years ago, Gibbons commented on his film work saying "I started out making more abstract films or structural films and it wasn't until I discovered using myself as material that I thought I had something. But I had to keep making more—I needed content. By finding flaws and working on those—that was a goldmine. I just worried if I had enough problems within me that I could exploit. So when I ran of my own—I started creating them."
We are guessing that he didn't factor getting caught into the equation unless that is all part of the "artistic" process. Let's hope that prison jumpsuit orange looks good on camera.
Facebook Notice for EU! You need to login to view and post FB Comments!