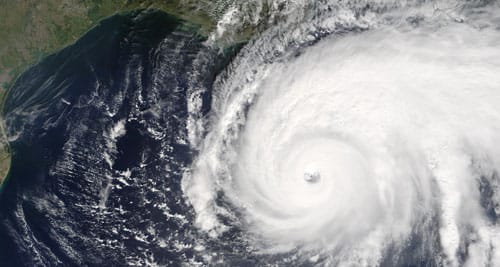 (PCM) This past Sunday marked the start of hurricane season and a new study reveals that hurricanes named after females turn out to be more deadly than those named after males.
It has been tradition that hurricanes are given names such as Hurricane Katrina and Hurricane Andrew and now researchers at the University of Illinois have discovered that the gender assigned to a particular hurricane may play a role in predicting the number of fatalities from that particular storm.
The researchers did their homework and took a look at every hurricane that hit the US between the years of 1950 and 2012. Their data and analysis discovered that a masculine named storm would on average kill about 15 people, while a female named storm of equal strength would kill an average of 42 people.
Researchers were able to reach the conclusion based on this data that it is our own personal choices that cause this phenomenon to occur. When people hear the name of a strong male hurricane they may head out of the area and seek shelter, while it appears they will not take the name of a female storm as seriously as they should and may remain in their homes to "ride out" the storm.
Researchers urge everyone to pay attention to the severity of the storm and not its' name when making a decision about safely and hurricane precautions. All hurricanes, regardless of male or female names should be taken very seriously.