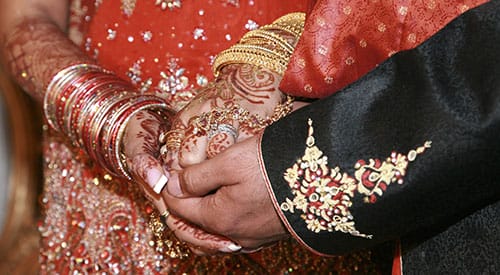 (PCM) We think this headline pretty much say it all! The Times Of India is reporting that a 22 year old woman has been arrested and is now behind bars for the vicious murder of her new husband and her only reason was that he wasn't handsome enough.
The pair were only married for about a week when the woman grew so agitated about her husband's looks that while they were arguing she smashed in his skull with a large grinding stone at their home in Cuddalore, Tamil Nadu. The husband was killed on impact. The woman told authorities that all of her friends were telling her he wasn't attractive enough and that the two of them were not a good enough match.
The authorities in India go on to say that at first the woman did want to admit to the crime and she tried to pull a fast one on them. She told the authorities that someone else had entered the couples home and killed her husband. She had run out of the home crying frantically when the authorities first arrive. They were able to quickly see through her story and eventually charged her with her husband's murder.
We know divorce rules in other countries, especially those that follow the custom of arranged marriages, can be difficult, but geez! There has got to be a better way than murder! It is definitely safe to assume that this woman had some kind of mental conditions prior to the marriage.