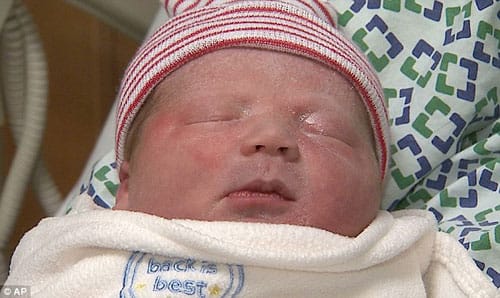 (PCM) Baby girl Hazel Grace, who parents are Leisha Campbell and Shawn Zimmerman, was amazingly born at exactly 10:11 am on Saturday, 12/13/14 in Cleveland, Ohio. Nearly two thousand miles away in Tuscon, Arizona baby girl Victoria Marie Jones was also welcomed to the world at exactly the same time!
The birth dates for both babies just so happens to be the very last sequential date that will occur this century. The very special set of numbers has been officially printed on both girls birth certificates and many are saying that perhaps this makes them the very luckiest babies in the world.
Hazel's mother Leisha says that friends and family are telling them they should play the lottery, especially with their newly born good luck charm.
In the case of Victoria Marie, her parents claim that she was not expected to be born until New Year's Eve, however she arrived a few weeks earlier than expected on this very special date.