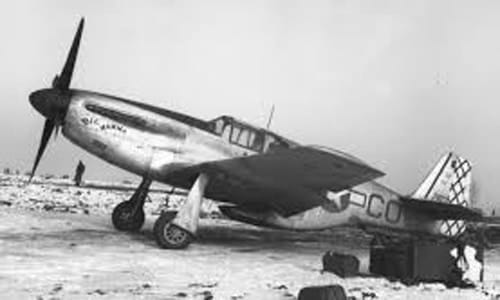 (PCM) Yes, believe it or not, millennials, Foo Fighters are actually a big part of World War II history and not just the epic rock band led by front-man Dave Grohl! The term Foo Fighter was used by Allied aircraft pilots in World War II to describe various UFOs or mysterious aerial phenomena seen in the skies over both the European and Pacific Theater of Operations during battle and various missions.
Though "foo fighter" initially described a type of UFO reported and named by the U.S. 415th Night Fighter Squadron, the term was also commonly used to mean any UFO sighting from that period. Formally reported from November 1944 onwards, witnesses often assumed that the foo fighters were secret weapons employed by the enemy.
The nonsense word "foo" emerged in popular culture during the early 1930s, first being used by cartoonist Bill Holman, who peppered his Smokey Stover fireman cartoon strips with "foo" signs and puns.
The term "foo" was borrowed from Bill Holman's Smokey Stover by a radar operator in the 415th Night Fighter Squadron, Donald J. Meiers, who (it is agreed by most 415th members) gave the foo fighters their name. Meiers was from Chicago and was an avid reader of Bill Holman's strip, which was run daily in the Chicago Tribune. Smokey Stover's catch-phrase was "where there's foo, there's fire".
In a mission debriefing on the evening November 27, 1944, Fritz Ringwald, the unit's S-2 Intelligence Officer, stated that Meiers and Ed Schleuter had sighted a red ball of fire that appeared to chase them through a variety of high-speed maneuvers. Fritz said that Meiers was extremely agitated and had a copy of the comic strip tucked in his back pocket. He pulled it out and slammed it down on Fritz's desk and said "… it was another one of those f**kin' foo fighters!" and stormed out of the debriefing room.
The first sightings occurred in November 1944, when pilots flying over Western Europe by night reported seeing fast-moving round glowing objects following their aircraft. The objects were variously described as fiery, and glowing red, white, or orange. Some pilots described them as resembling Christmas-tree lights and reported that they seemed to toy with the aircraft, making wild turns before simply vanishing. Pilots and aircrew reported that the objects flew formation with their aircraft and behaved as if they were under intelligent control, but never displayed hostile behavior. However, they could not be outmaneuvered or shot down.
The phenomenon was so widespread that the lights earned a name – in the European Theater of Operations they were often called "Kraut fireballs", but for the most part called "foo-fighters". The military took the sightings seriously, suspecting that the mysterious sightings might be secret German weapons, but further investigation revealed that German and Japanese pilots had reported similar sightings.
Over the years, the existence of these so-called "foo fighters" has been debunked time and time again, yet to this day people all over the world still claim to have encounters with UFOs and conspiracy theories are all over  the internet with many feeling that the existences of alien life forms, "foo fighters"/UFOs and more are connected to more sinister government cover-ups and the idea that "something is out there" that we may or may not ever understand.